Tacton Design Automation
Auto-generate CAD Drawings for all product Configurations with the Top Integrated Design Automation for Autodesk, Solidworks, and PTC Creo
Automate Design Through Delivery of Manufacturing Products
Your customers demand highly-customized products, creating a situation where CAD designs must be drawn quickly and accurately. This puts engineers under a lot of pressure to quickly deliver accurate renderings of each customized product.  Without a proper solution, designs are left up to guess work and reworks. Automate repetitive, inefficient operations that take up your engineers' time with Design Automation.
Help your sales and engineering teams work better with Design Automation. Ensure detailed 2D and 3D designs of configured products straight from your CAD system. Use Tacton to reduce order errors, automatically generate configuration-specific drawings, and manufacturing information.
Features and Benefits Automatically produce complete 2D drawings and 3D models of custom manufacturing products Eliminate costly design errors with the configurator powered tool that offers the optimal solution Free up engineers to innovate your products by automating repetitive CAD tasks Embed within your familiar CAD environment, reducing the learning curve
Manufacturers across the globe trust Tacton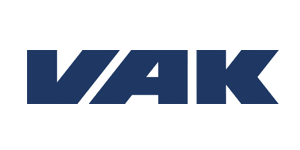 "Using Tacton we saved significant time with fewer design errors"

"Before Tacton, tasks could take three days, now they take 10 to 15 minutes"

"With Tacton Design Automation, the drawings and even bill of materials are now generated at the same time as the proposal"
Our Design Automation Partners
Design Automation Video Library
Get started with a collection of webinar recordings and informational videos about Design Automation.