Tacton CPQ Administration
Bringing the power of CPQ and SaaS to your organization
Our enterprise ready SaaS platform makes B2B manufacturing sales simple – both for front-office sales staff and for your product experts, pricing officers and business process owners.
How Tacton CPQ Administration helps manufacturing companies
​Configurable data object model​
Quick-start your CPQ with our standard lightweight CRM objects, including Account, Opportunity, Solution, Quote, Configured Product, Approval and Contact. Or add custom objects to support your business processes. Attributes, lists, page layout, permissions and workflows for any object type are configurable through point and click interface – no coding required.
Get control of your CPQ behavior and data​
With our powerful yet easy to use Tacton Administration, you control the behavior, structure and data of your Tacton CPQ yourself. This is where your product & pricing experts and process owners define products, pricing, documents, permissions, workflows and more. With our smart ticketing system, your geographically distributed teams can work on their parts and then merge and test each other's data through simulated front-ends. After collaborative quality assurance, the new logic and data are then released to the front-end staging or production environment to your sales force. Take ownership of your CPQ, stay agile and minimize dependency of consultants.
Learn how to work with Tacton Administration in this video.
Protect your business with data governance​
Use roles and organizational trees to define how your CPQ users can read and edit transactional data*. Restrict the access for your sales divisions, subsidiaries and distributors in order to protect your business, for product eligibility, price data and other sales data.
In Tacton Administration you can restrict access to sensitive master data, e.g. price lists, to ensure that your CPQ administrators only get access to what they need.
*Custom Roles & Organizations are available at additional charge in Enterprise and Enterprise+ editions of Tacton CPQ.
Leverage the power of SaaS​
With Tacton CPQ you get all upsides of a SaaS product: Low or no IT maintenance costs, as well as better uptime. Best of all, every week new value adding CPQ features are directly added into your CPQ environment. Before releasing to production, you get ample of time to review and adjust those features in your test and staging environments. In this way, you are quickly able to take advantage of all the good innovations created by Tacton's R&D department. That's what we call continuous delivery.
Workflows and approvals​
Even though the Configure-to-order flow in CPQ handles the majority of your product variability, some special requests still need to be verified and manually adjusted by sales engineering. Tacton CPQ provides standard technical approval flows which can be customized to your processes. In addition, if your sales reps have good reasons to breach the automatic margin control, multi-step business approvals comes out-of-the box.
Strengthen your sales partner network with a sales tool they can trust​
Empower both direct sales and resellers with CPQ. Create reseller specific pricing and product eligibility rules, ensuring that you honor the agreements with your sales partners. Ensure that resellers are selling your latest and greatest products with the correct price list. Attract more partners with a CPQ sales tool that allows each reseller to customize and brand their quotes. And once the reseller lands the deal, send the 100% correct order automatically into both your and their ERPs for smooth operations.
Localization: Think global – act local​
Ensure that your local sales reps and resellers get CPQ suited to their context. Tacton CPQ has full language support not only for the Sales rep users, but also for generated quotes and tech specs. Time zones, currency support and seamless conversion between units of measure system make the data more accessible for CPQ users and end customers. If your local subsidiaries or resellers need unique look and feel of the CPQ application and quotes, our branding capabilities are here to help.
Watch video on Tacton CPQ's Units of Measure capability (released 2023)
Easy access
Tacton CPQ is accessible through any standard browser and has a tablet friendly interface. Authentication Methods include Basic Auth (2FA app), OpenID, SAML, OAuth and API Key.
The results of Tacton CPQ*
Sales and quoting labor cost savings
Increased profit from more orders
Manufacturers Trust Tacton

"It's of great value, at least to us, and the way we work. That's why Tacton was the natural choice day one"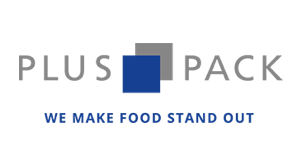 "With CPQ our sales teams could interpret the needs of the customer and quickly identify which solutions within our entire product line best met those needs"
"Tacton was the only solution we found that makes it possible to approach a configuration from different angles"