Tacton CPQ Pricing
Protect your deal margin for complex manufacturing products
Serve your customers with accurate, instant and first-time-right prices all through the buying journey – for every product configuration choice
Your pricing challenges
As your product offering becomes more individualized, pricing and margin protection turn into a risky game. How can you price a product variant that was never produced, installed and serviced before? ​
Complex products also mean complex pricing structures and models. ​
On top of this, your B2B customers expect accurate, consistent and instant pricing estimates after every requirement change in the buying process. If your estimates are slow or inaccurate, prospects will turn to your competitors​.
With Tacton CPQ pricing capabilities you can address these challenges head-on, selling with certainty and quoting with confidence. ​
How Tacton CPQ Pricing helps manufacturing companies
Reduce downstream margin degradation risks ​
Since Tacton CPQ takes into consideration aspects from both product, manufacturing, shipping, installation and services, you gain control of your end-to-end operations when calculating the customer net price in a quote. Price and cost calculations will avoid downstream surprises, securing a reliable deal margin. This enables you to communicate accurate and first-time-right pricing to your customers – even early in the buying journey – gaining confidence and trust.
Flexible and powerful price models​
We support virtually any type of price model and methodology. Our price engine can consider geographical market, customer segmentation, sales channels as well as variable cost drivers, e.g. volatile currency rates, material costs and shipping.  ​
We support both one-time, recurring and usage-based pricing – even within the same configured solution. Any price adjustment types can be defined, including order size discounts, rebates, coverage-based, attribute-based, off-invoice, payment discounts, customer frame agreements, deal discounts, sales tax etc. That also includes goal-seeking price adjustments, e.g. a max deal size or minimum margin. ​
Instant pricing – for each and every configurator selection​
By connecting these price execution rules with customer profiles in Tacton CPQ or in your CRM, and the sales Bill-of-material output of the configurator, you are all set to price virtually anything – instantly. For every configurator selection, customer net prices and margins will be recalculated and displayed immediately – including deltas. Such instancy will make a real difference when customers are balancing performance vs investment of your product, speeding up the sales velocity. And those price estimates are directly available at the fingertips of your sales reps – without drawn-out inquires to back-office sales engineering.
Automatic margin control​
With Tacton's automatic margin control you ensure that any configured product is quoted with a profit. Different sales reps or roles can have different automatically approved margin levels. If a deal requires sidestepping the default margin levels, Tacton provides multi-step escalation and approval workflows.
Mixed price types​
If you are selling subscription-based services in conjunction with the capital equipment, Tacton's Subscription Pricing* allows you to define the optimal services for the configured product as well as contract length, volume ramp-ups/downs and discount ramps. Based on this, the Annual Recurring Revenue (ARR) and Annual Contract Value (ACV) will be calculated, feeding into your pipe and revenue forecasts. ​
Watch the intro video to the left.
Or dive into a demo of Tacton CPQ Subscription Pricing.
*Available in Enterprise and Enterprise+ editions of Tacton CPQ.
Continuously feed CPQ with accurate pricing data from your enterprise systems​
As Tacton CPQ separates price logic and data, global or local price revisions become easy and fast, with little or no maintenance work required. Pull in your base-prices with regular batch jobs, and then Tacton will validate before releasing to the front-office sales tools.
In this way, you can quickly respond to market changes and avoid the risk of your sales team using outdated price lists in their quotes. On a global level, you can also decide if price revisions should be reinforced on ongoing opportunities or not. ​
The results of Tacton CPQ*
Sales and quoting labor cost savings
Increased profit from more orders
Manufacturers across the globe trust Tacton

"Tacton will really help customers improve their bottom line"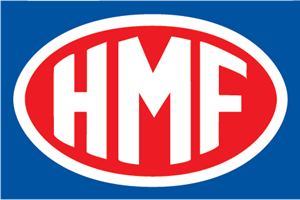 "Working with Tacton CPQ was actually a very important thing in our digital journey"
"Tacton was the only solution we found that makes it possible to approach a configuration from different angles"