Tacton Configure, Price, Quote (CPQ)
Sales made simple for complex manufacturing
What is CPQ Software?
CPQ stands for Configuration-Price-Quote, the manual process your sales team follows when providing comprehensive products and services to your prospects. CPQ software is a solution that helps organizations configure their price offerings, determine pricing rules, and provide discounts.
This error-free quoting system gives prospects the information they need to make informed purchasing decisions. Unlike the manual process, a CPQ solution can build customized packages in a fraction of the time. Learn more with our Beginners Guide to CPQ.
Is CPQ software right for you?
This software is ideal if your company builds customized or made-to-order products. You can simplify the quoting and pricing process while making your order management pipeline more efficient. Watch the video to see how Tacton CPQ can work for you.
Tacton CPQ Core Features
Tacton's Configure, Price, Quote capabilities give you everything you need to sell smart, fast and flawless. CPQ empowers B2B manufacturers to achieve operational excellence and customer satisfaction.
Tacton CPQ Options
Tacton's Configure, Price, Quote capabilities give you everything you need to sell smart, fast and flawless. CPQ empowers B2B manufacturers to achieve operational excellence and customer satisfaction.
Choose the package that best meets your needs
Start small and scale up, or support your entire enterprise today. Learn about our Tacton CPQ Editions and Options by downloading the brochure.
Discover the Power of CPQ Software
Enable Smooth & Disruption-proof End-to-End Operations, Deliver Fast & Flawless Customer Experience, Manage Complexity & Compliance
Make Quoting Simple

Configure-Price-Quote systems help businesses across different industries quickly and effortlessly generate seamless quotes for any contract type, streamlining complex and intricate quoting processes.

Configure your CPQ tool to produce accurate quotes based on your chosen parameters to eliminate errors.

Lower Quote Time

The best CPQ software ensures your agents spend less time quoting and more time selling. Tacton's cloud-based CPQ tools store pricing and sales data to improve consistency in quoting.

Simultaneously, your Configure-Price-Quote software becomes a central repository, preventing the confusing build-up of Excel spreadsheets required for the quote generation process.

Streamline Approval

Streamline the sales process with automation. Get quotes to all relevant employees quickly and deliver them digitally, directly to your customers. Unlock a new way of working and make customer satisfaction your top priority.

You can also set rules to provide automatic approval if specific parameters are met, such as deals, free add-ons, or other details.

Increase Average Deal Size

CPQ software lets you extract more value from your cross-selling and upselling efforts. You can use your order history to make targeted offerings to new and existing clients.

Gain More Insights

The best Configure-Price-Quote solutions store sales data in a central location, allowing your team to extract insights on what's working and what could be better.

With this data, your reps can determine how often products are discounted, how long sales approval takes, and more. The greatest part? Your reps can access this data in real time, making it easier for your agents to track market trends and act accordingly.

Supercharge Your Sales Team

Your sales team spends two-thirds of its time away from customers. By implementing a Configure-Price-Quote CPQ tool, you can automate most tasks, including quoting, filling out spreadsheets, and attending to administrative tasks.

When you free up your agents, they become more effective because they have more time to spend building impactful relationships with current customers, seeking new clients, and pursuing professional development.

Enable Smooth & Disruption Proof End-to-End Operations

CPQ helps improve efficiency by automating your manual processes and replacing engineering-to-order (ETO) process with Configure-to-order. This helps decrease costs for quote errors, order errors and claims while increasing win-rates with a faster response time. It's also possible to decrease the cost for introducing and maintaining products and prices in all your unique sales channels.

Deliver Fast & Flawless Customer Experience

 

With CPQ it's easier than ever to increase win rates with a faster turnaround time for any customer inquiry. CPQ comes complete with pricing and CAD details early in the buying journey to create trust between you and the customer. Offering a first-right buying experience will increase customer satisfaction and drive new revenue streams. Finally, optimizing the product fit will increase win rates and improve your pricing strategies.  

Manage Complexity & Compliance

Reducing costs and managing complexity is critical to manufacturers' success. By reducing costs for managing regional compliance and sales channels, you can expand your sales markets globally, enabling new revenue streams. Including configuration items such as regulatory changes, and sustainability goals will help forward thinking manufacturers grow their businesses by meeting new customer demands.
The results of Tacton CPQ*
Sales and quoting labor cost savings
Don't just take our word for it!
Our customers love us.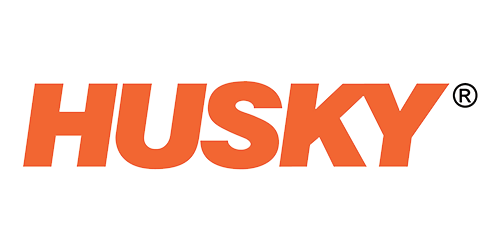 "Tacton supports our solutioning processes globally"

"It now takes only five minutes to generate a complete budget offer including pricing"
"Tacton reduced our quoting process from 8 days to 1"
...And Experts Agree
Analysts and customers alike rate Tacton CPQ as the best CPQ for manufacturing.
Tacton CPQ is different from other CPQ vendors Unique Configuration Engine
Our constraint-based configuration engine is uniquely designed to handle complex manufacturing equipment with high product variance and yet reduce your product information maintenance costs. 25 years of manufacturing expertise
Our long experience with digital transformation projects within complex manufacturing has generated unique product capabilities as well as strategic know-how to ensure CPQ project success. Inhouse CAD Automation and Visualization
Reduce dependencies to other companies and maximize performance with Tacton's CPQ value added and future-proof options. Needs-Based Configuration
Translate customer needs into a 100% accurate technical solution ready for order, empowering non-tech users to configure highly complex equipment on their own.
Ready to Get Started?
Speak to one of our CPQ experts to arrange a personalized demo and find out if Tacton CPQ is right for you.