Tacton CPQ Integrations
Transforming information silos into seamless experiences
With Tacton CPQ Integrations you enable smooth and disruption-free end-to-end operations. Release the power of the entire organization, connecting customer, sales and engineering.
Get the right data at the right place for the right person for the task at hand.
Your challenges
Siloed and badly governed data is a real burden to manufacturing companies. With information spread out in your PLM, ERP, CRM, PIM, CPQ and CAD systems, your sales and order fulfillment teams will base critical business decisions on wrong or outdated data or be forced to collect data through slow and manual processes.
This will create both internal frustration as well as hurting the customer experience, with faulty products, prices and delivery times appearing in quotes and orders. Let's see how Tacton CPQ Integrations addresses these challenges.
How Tacton CPQ Integrations help manufacturing companies
System-agnostic integration philosophy
As a best-of-breed stand-alone service, Tacton CPQ must acknowledge the wide range of complementary standards and enterprise systems manufacturers use for the complete proposal and order process. We, therefore, employ a system-agnostic approach to our APIs: By making it easy to connect to us we don't have to proactively connect to everything else.
Sync your product structure from PLM to CPQ
In the PLM, your R&D department defines the product architecture, the structure, modules and module variants needed to fulfill the output and performance expected for each product variant (often called Super BOM or 150% BOM). With the help of Tacton CPQ's API for Administration, this PLM data is automatically brought over to Tacton, on top of which you then build your configuration logic. With updated PLM product data always reflected in Tacton CPQ, your sales reps will only configure accurate and up-to-date solutions selling your newest and finest product features.
Watch this video to learn more about product data management with Tacton.
Keep your base prices updated in CPQ to protect your deal margins for configurable products
In your CPQ you define the price execution rules and waterfalls for your products, segments, and channels. However, the price and costing data– base prices and production costs – are often stored in dedicated price management systems or in the ERP. With Tacton CPQ's API for Price Data and Costing Data, you can continuously pull in data from your price management systems, ensuring that configured products quoted by your sales reps, get the correct price, effectively protecting your deal margins. If you have separate ERPs for your subscription-based services, Tacton CPQs API for Subscription pricing allows you to pull in product and recurring prices for those.
Optimize quotes in CPQ with data from ERP
ERP and supply chain management systems holds data about stock levels, delivery times and currency factors. These data can be important when building an optimal deal for a customer in CPQ, for instance avoiding parts with long lead times. With Tacton CPQ's API for Product Modeling any business-critical parameter from your ERP or SCM can be pulled into your product model in Tacton CPQ, driving the selection of products variants based on customer's purchasing drivers. By connecting supply chain with CPQ, your order fulfillment organization is better positioned to deliver on the promises in the quote.
Fast lane integration – Data Import Automation
If your  enterprise systems  has volatile data – for instance constantly changing parts, currency factors or costs – you may consider using Tacton CPQ's Data Import Automation. Here you can collect, validate and orchestrate the automatic release of enterprise master data directly out into the front-office CPQ sales tool – without human intervention. Automating data flows in this way means more business agility, less maintenance costs and fewer quote and order errors.
Watch intro video to the left.
Or deep dive into this demo video.
Automatically create accurate sales orders in ERP
Thanks to its configuration and pricing capabilities, Tacton CPQ ensures that every configured product is buildable and profitable. Once customer has agreed to the deal, a correct sales Bill-of-Material can be sent to your ERP automatically, without any human intervention. This radically reduces order handling costs and errors.
Tacton CPQ for Salesforce
Customizable integration between Tacton CPQ and Salesforce Sales/Community Cloud to leverage the power of CPQ in your preferred CRM tool. Use the outputs from Tacton CPQ in Salesforce, including transactions and sales forecasting. The integration is built and hosted in Tacton CPQ.
Watch the intro video to the left.
Or deep dive into this demo.
Tacton CPQ for Microsoft Dynamics 365
Customizable integration between Tacton CPQ and Dynamics 365 to leverage the power of CPQ in your preferred CRM tool. Use the outputs from Tacton CPQ in Dynamics 365, including transactions and sales forecasting. Integration is built and hosted in Tacton CPQ.
SAP Integration enablers
Transfer your SAP VC materials and tables to Tacton Administration. Send order materials from Tacton solutions to SAP ERP. Use Standard SAP API's and required Service Package for implementation.
Learn more in this webinar.
The business results of Tacton CPQ Integrations
Release the power of the entire organization, connecting customer, sales and engineering
Manage complexity and enhance collaboration with a robust configurator that shares and integrates your product, supply chain and sales data
Increase customer satisfaction and revenue by first-time-right buying experience and fast and flawless order fulfillment
Connect your best-of-breed CPQ with your other best-of-breed enterprise systems
Leverage data and logic stored in your enterprise systems to drive quality, customer satisfaction and operational excellence across all your operations
Enable a new level of collaboration by integrating workflows across any system
End-to-end integrations covering all operational business process, including product lifecycle management and transactional quote-to-cash processes
Manufacturers across the globe trust Tacton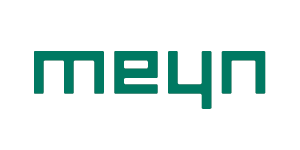 "We have a great cooperation with Tacton, we've found them to be very flexible and responsive. It feels more like a partnership rather than a customer"

"Tacton is an extremely powerful tool that brings us closer to our customers by offering customized solutions quickly and cost effectively"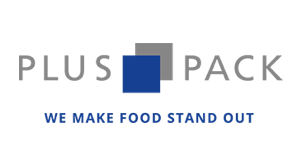 "With CPQ our sales teams could interpret the needs of the customer and quickly identify which solutions within our entire product line best met those needs"
Tacton CPQ Integrations Video Library
Get started with a collection of informational videos about Tacton CPQ Integrations.