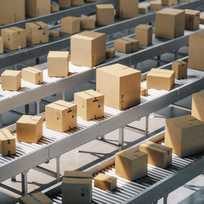 The Future of Manufacturing Subscription Models [eBook]
According to Gartner, 
more than 70% of organizations are considering selling service subscriptions. 
Subscriptions promise higher profit margins than product sales and offer a predictable, recurring revenue stream. Organizations offering subscriptions are less impacted by economic downturns and more likely to recover quickly after taking a hit. Subscriptions are all around us in our daily lives, and they also caused a shift in manufacturers' business models. With 
core technologies such as IoT and big data analytic
s available and mature, manufacturers can offer tailor-made subscription-based products and services that generate new revenue and build lasting customer relationships.
The shift to subscription business models is a journey. 
Whether you are selling products with matching services or considering 
equipment-as-a-service subscriptions
, the road ahead is challenging. Learn more about potential roadblocks, opportunities, and examples from leading manufacturers in our eBook, the 
Future of Manufacturing Subscription Models
.
Enter your email to download